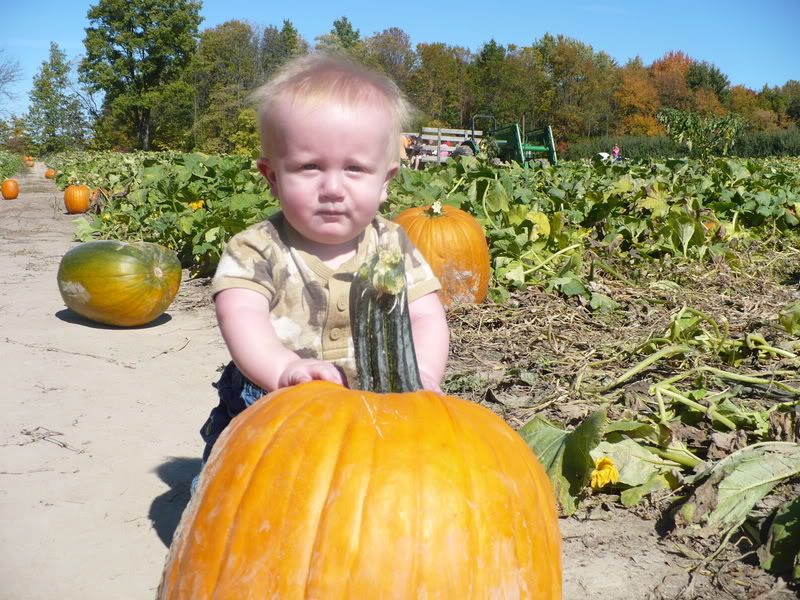 Standing up with his pumpkin that was bigger than him!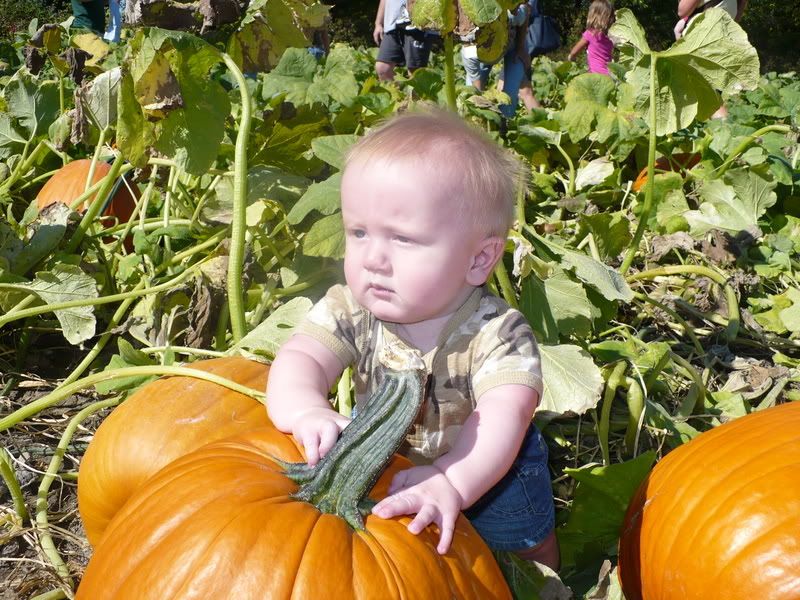 Picking out his pumpkin...
Who knew it would be like 85 degrees and like summertime when going to the orchard! Oh well...we had a great time with some friends and got some goodies! We took a hayride, picked out our pumkin then headed up to get some apples, cider, cookies, candy corn and nutty carmel apples (our teeth should be aching by now!) Dylan had a great time we can't wait to go again next year as one of our new family traditions!
On the hayride with Daddy!