Dylan LOVES animals (and by animals, I mean Jack :)) so we thought we should pay a visit to the zoo! He loved being in such a busy environment and was so observant of all the animals! We can't wait to take him when he's even bigger!
He leaned right over the edge so he could check out those zebras!
(You can really see in this pic how much hair he is getting!)

Not shy at all about touching those goats!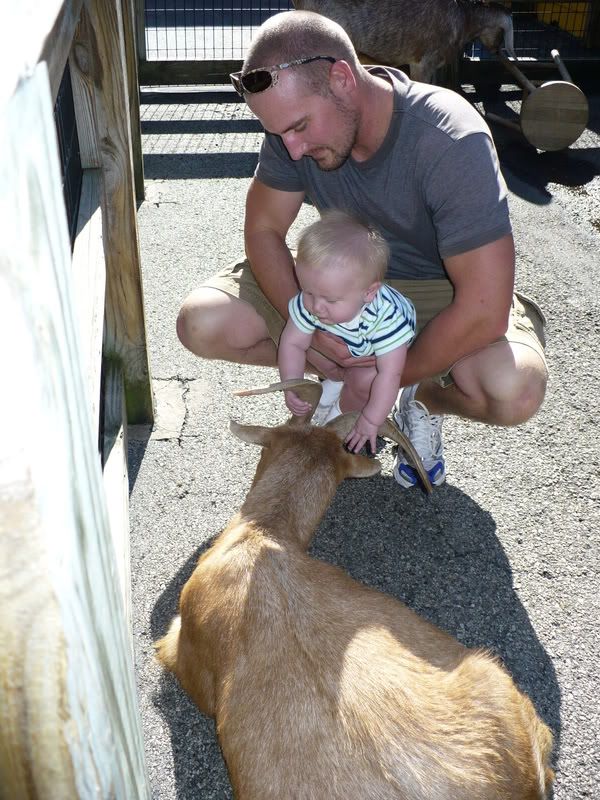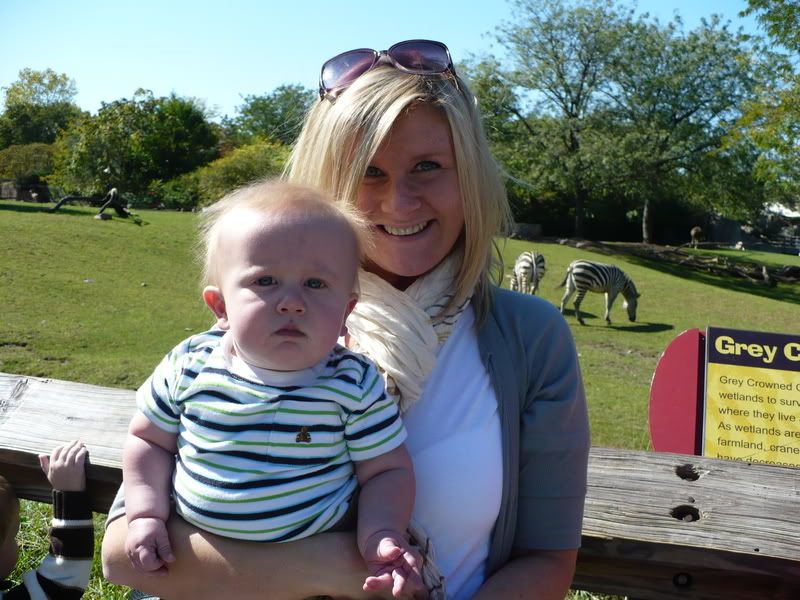 Mommy, Bubby & zebras!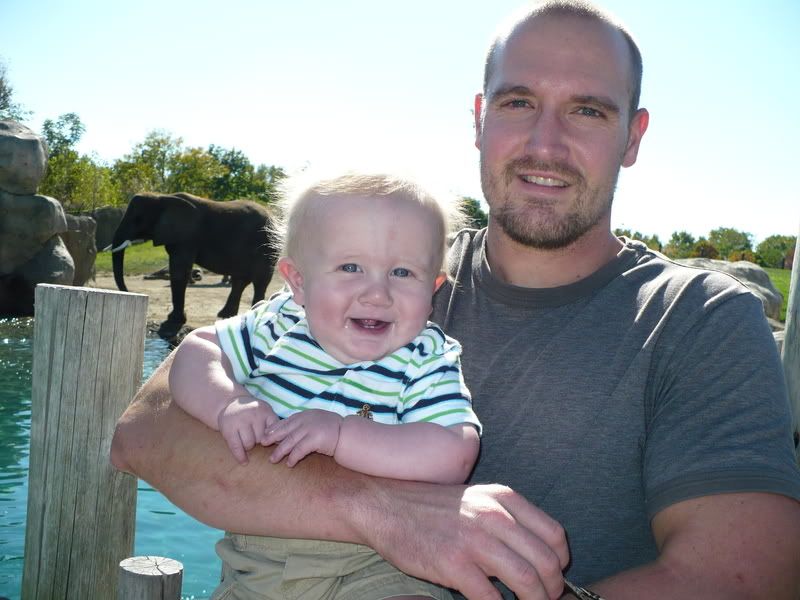 Daddy, Bubby and elephants! (You can see his 2 teeth in this pic!)