Well, we've been very busy lately! I went back to work last week (
booo
!), and unfortunately had to take most of this week off due to mastitis and a cold! Going back to work was so hard!!! I miss Dylan so much! I know he's in good hands with our moms though. I'm taking the rest of the week off to get better in time for Angie & Derek's wedding! (Pictures will follow soon!)
Jack! What a cool hat!
Dylan is getting bigger and bigger! He is a little over 11lbs. now. He keeps smiling and smiling more and really experimenting with his voice. He is really good with his head control when someone is holding him, but he is kind of lazy on his tummy! He will only lift his head if he is getting fussy. If he is laying on his tummy on
someone's
chest though, he will lift his head right up and look at you! We can also tell he is able to see further across the room because he'll be sitting in his swing and follow up with his eyes. He also LOVES being outside (definitely takes after daddy!) He's really into his activity mat now and loves going out in his jog stroller. He goes back to see his cardiologist on Monday and we should know a little more about his next surgery so I will update when I can after that! In the meantime, enjoy some pictures!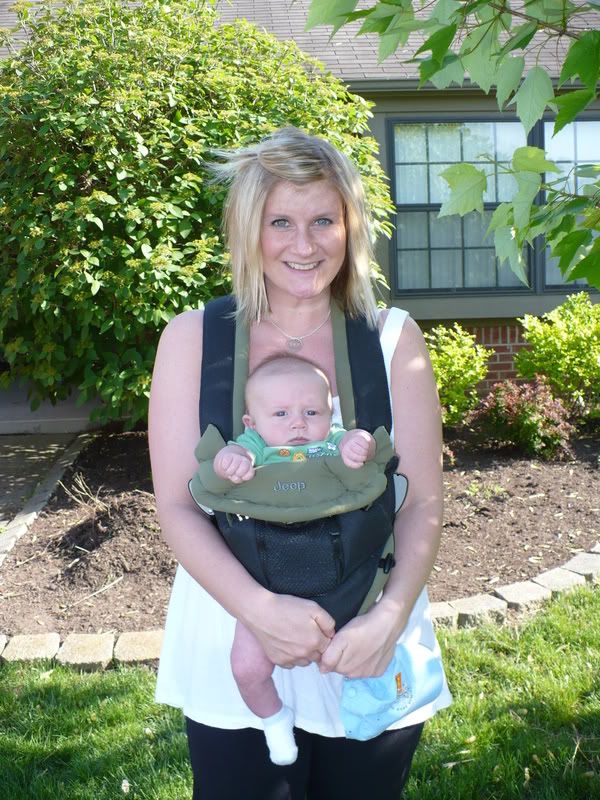 Dylan loves hanging out with mommy!
The boys just lounging around!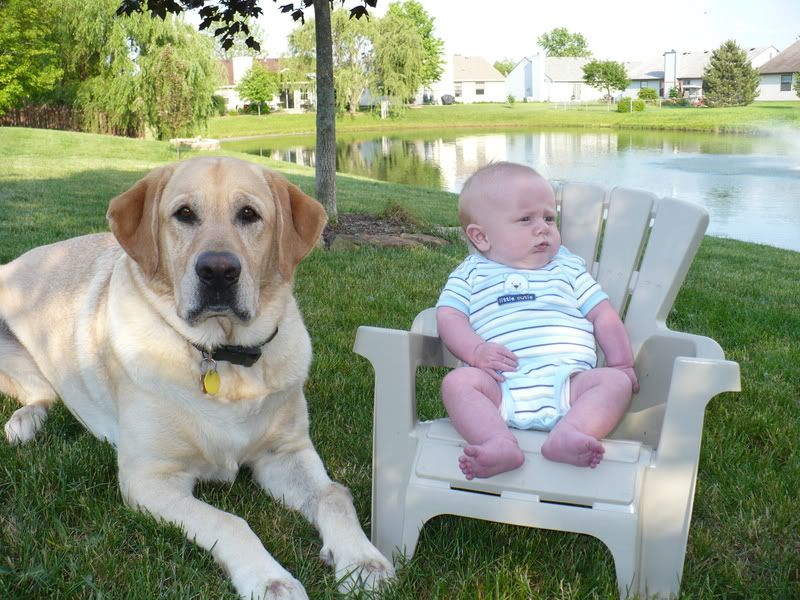 Jack & Dylan just enjoying the nice weather in the backyard!