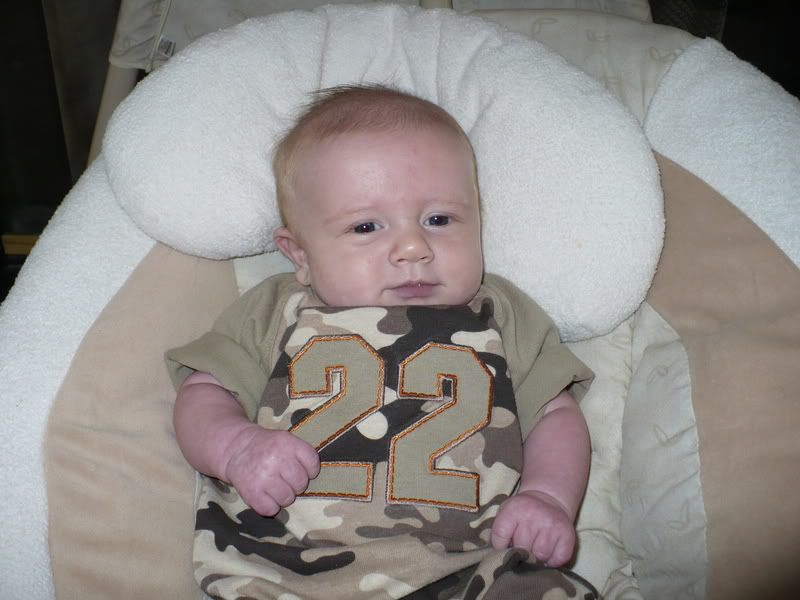 Wearing camo, just like daddy!
Wow...time if flying by! Dylan is getting more and more fun everyday! He is cooing and gooing A LOT and loves to smile for mommy & daddy. I think he really likes hearing his voice because he will coo or goo really loud for no reason! It's so cute!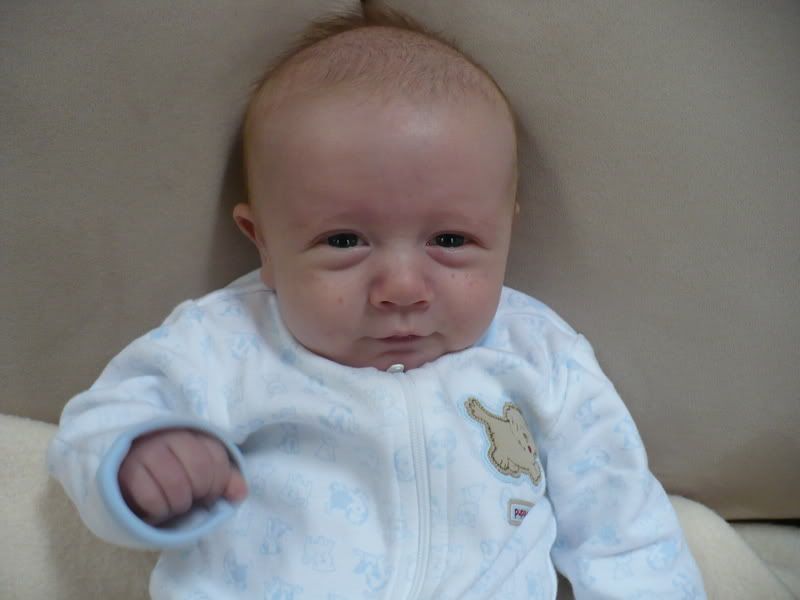 Gooing at mommy!
My first Mother's Day was great! We went to church and then Dustin & Dylan took me out to breakfast a Le Peep's. They got me some flowers and they tried to get Dylan's footprints and handprints in some plaster, but everytime Dustin put Dylan's hands or feet in the plaster he would squish his toes and hands! Dylan was a mess and so was Daddy! I still love my present though! We'll have to try again once he is bigger!

Dylan's squishy hands and feet!
He had his 2 month check-up on Monday and got 4 shots! He is so tough! I think he didn't like having his legs pinned down more than the actual shots. He weighs 10lbs. and is moving up in the percentiles! His doctor was really impressed with his head control and he even got to see Dylan coo and smile! He said he is developing just like a normal baby would!
Tummy time! He just turned his head in this pic all by
himself so he could see mommy!
Dylan has been sleeping about 5 hours straight now (usually 11pm-4am) and has been sleeping in his crib since this past Sunday! It's great having the monitor with the night vision so I can check on him at any time! I think we're going to start putting him to bed an hour earlier and see how that goes. He usually gets grumpy and fussy around 8pm-9pm and I think it's just because he's getting tired.
Hanging out in my crib like a big boy!
I go back to work the day after Memorial Day, and I'm not looking forward to it! I'm going back full-time with my late hours and I'm going to miss Dylan so much! Both grandmas have graciously volunteered to watch Dylan during the day so we don't have to put in him daycare yet. He'll start going to daycare once he has his big surgery because I want him to be around other kids, but until then I'll feel a lot more comfortable leaving him in such trusted hands.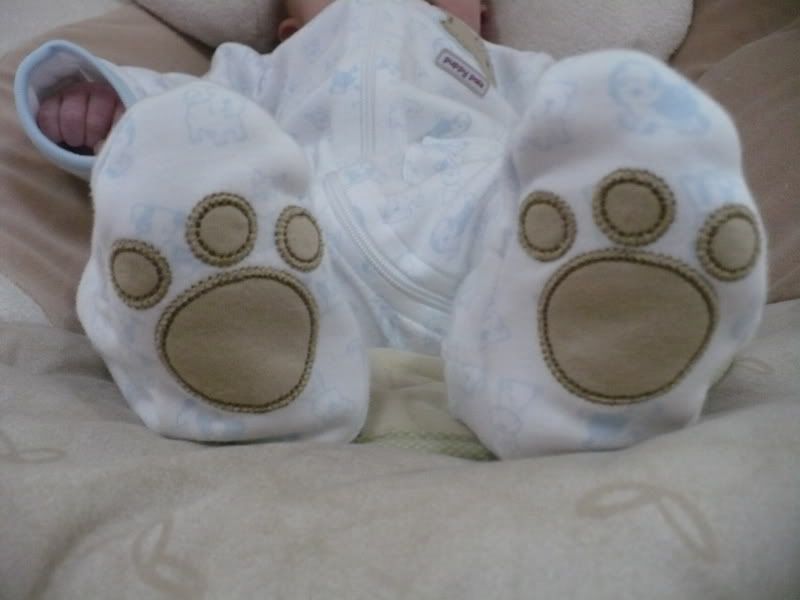 I couldn't resist...just too cute!