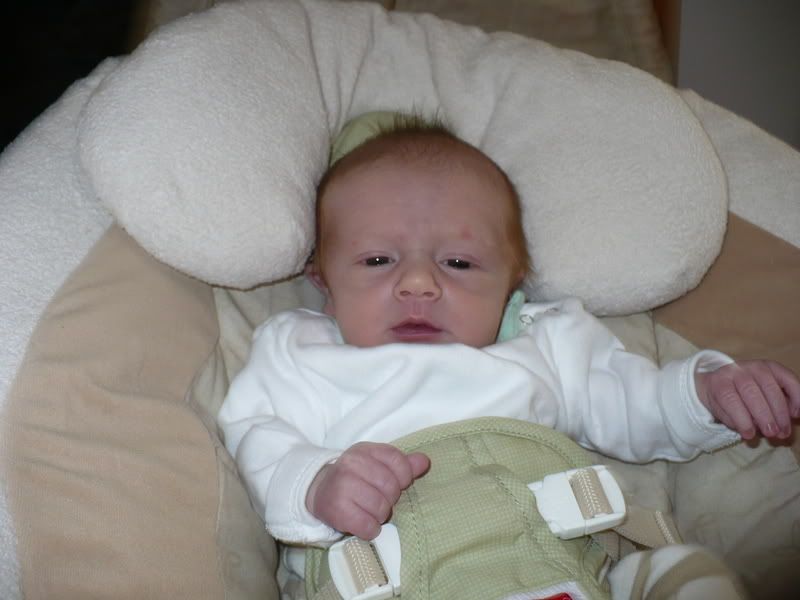 I love my swing!
Dylan is gaining weight fast! He was weighed on Tuesday and was 6lbs. 6 oz! That's like almost an ounce a day since his last dr. appointment! I definitely think he is going through a growth spurt this week because he can't seem to get enough to eat...he's eating like every hour and an half! His cheeks and legs are finally getting some fat on them! I'm so glad he's growing, but it is wearing me out (especially at night) because all he wants to do it eat!
Here are some updated pics: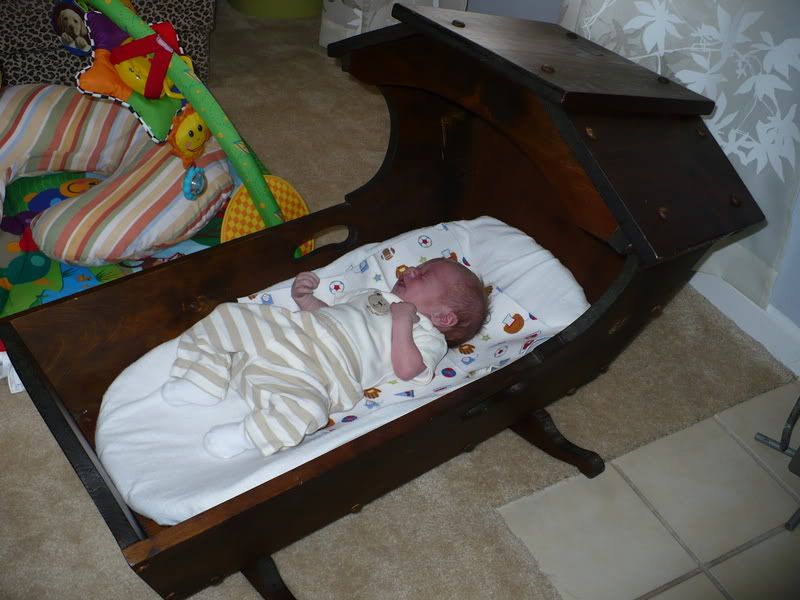 Dylan in the cradle Dustin used as a baby....this was made by his Grandpa Flynn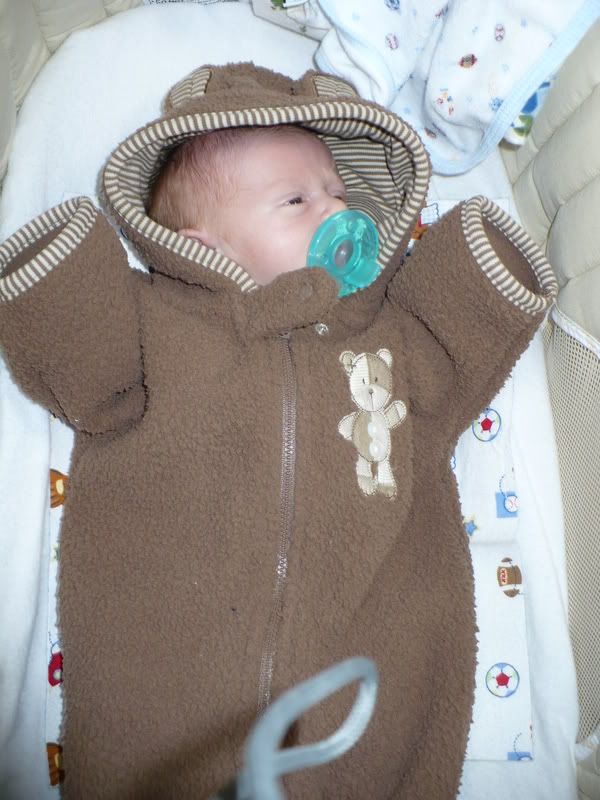 All bundled up to go on a walk...his outfit was a little big!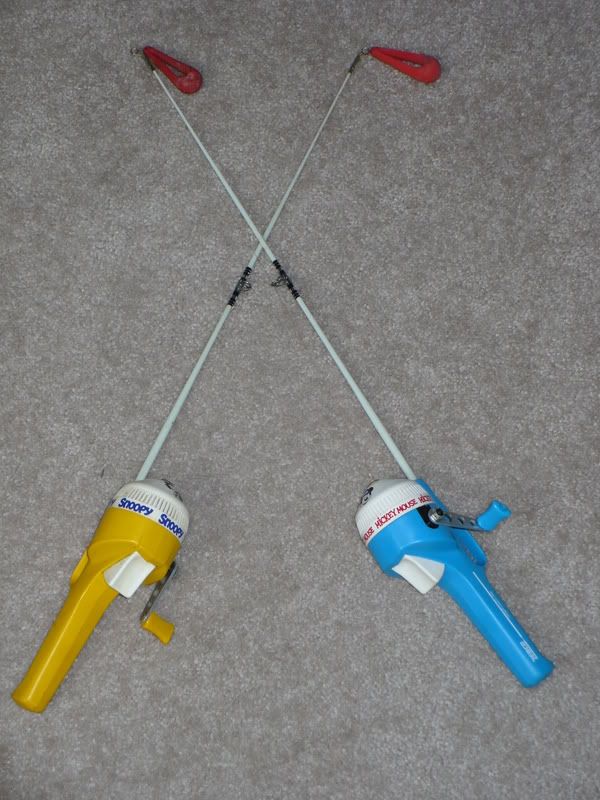 Dylan's first fishing poles! Dustin's first pole was a Snoopy pole, so he got on Ebay and found one for Dylan and a Mickey Mouse pole...circa 1988! Like father like son!