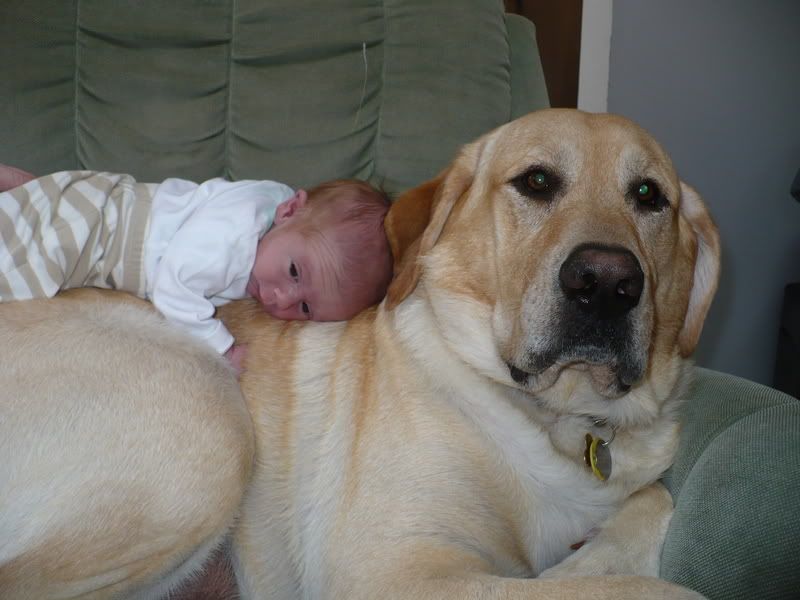 Don't worry...my mommy is holding onto me!
Jack loves Dylan! He gets very concerned when he starts crying and looks at us like he is saying, "do something!" He likes to check on Dylan when he is in his bassinet or swing and he gives him very gentle kisses on his head. I think these boys are going to be best friends!
Dylan had his first pediatric appointment today and our doctor was very impressed with how well he is doing! He said he didn't even look like he had just had surgery! He weighs 5lbs. 13oz. now, which is pretty good considering his surgery and retaining fluid and the typical losing weight after birth! He'll go in again next week for just a weight check.