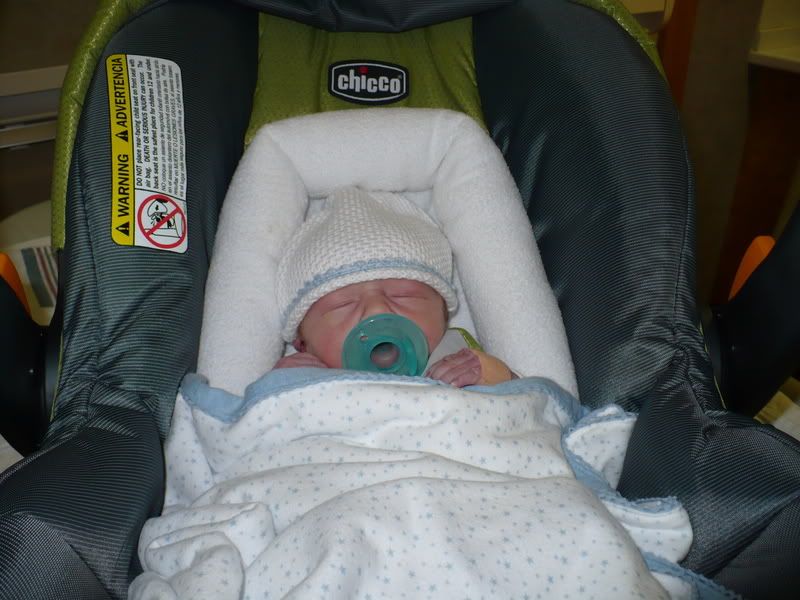 Welcome home, Dylan!
Ooohh, it's good to be home!!! We've been home almost two days and we are even more exhausted! Dylan didn't sleep too well the first night home, but he slept pretty good last night. Just the feedings and diaper changes every few hours! He really likes being held, and I think it's because we weren't able to very much when we were in the hospital. It's really hard to put him down too! He's eating very well, and enjoys being fed by both of us. We are alternating nursing and feeding my breastmilk from a bottle so we can monitor how much he is eating daily. We have to fatten him up before his next surgery, and I don't think that will be a problem because he loves to eat! He doesn't appreciate diaper changes and baths too much, but he seems to already be getting used to them because he doesn't scream quite as much!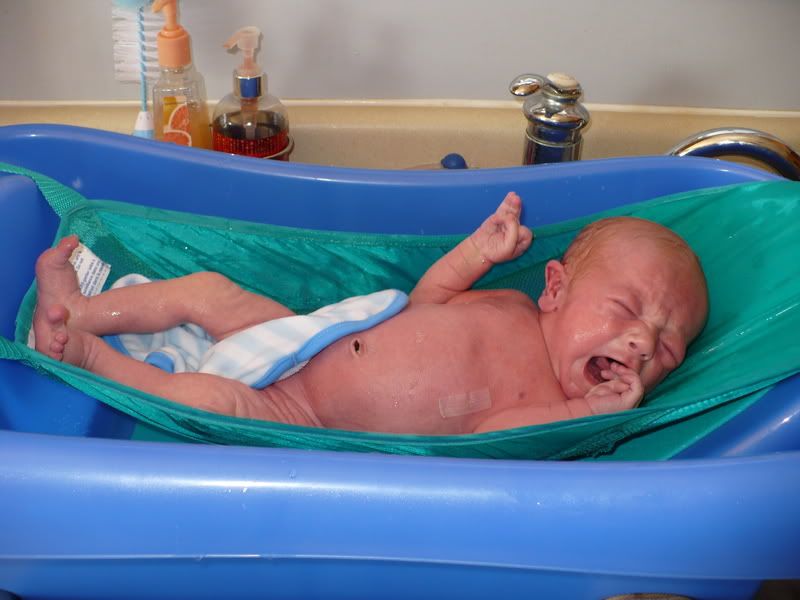 But I want to be dirty!
He is just on two meds (Aspirin--to keep his blood thin and Lasix--to keep the fluid out of him.) He will just be on the Lasix for two weeks, but will be on the aspirin up until his second surgery. We are very thankful for Dylan's surgeon. He is world reknowned pediatric heart surgeon and we can see why! I'm not looking forward to another surgery, but I know he will be in good hands.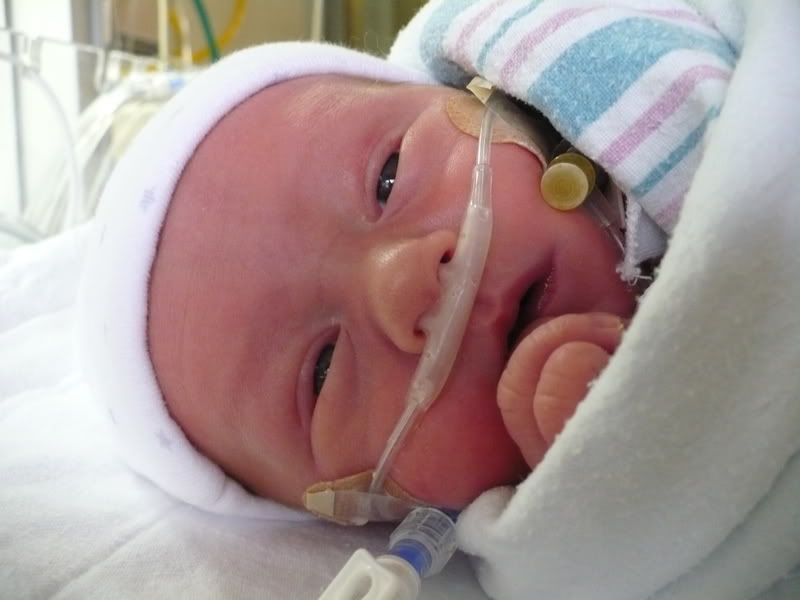 Still on his O2 in the hospital...first time he could really open
his eyes and look at mommy & daddy!
We go to the pediatrician on Monday for his check-up and I also go see my doctor to check out my incision. I'm still in a little pain, but it manageable. I might even try to do a pedicure and brow wax on Monday at the salon if I think I could be away for a couple of hours!
Thanks again for everyone's thoughts and prayers!
We appreciate it more than you will ever know.
I love my daddy so much!
Checking out my mommy!