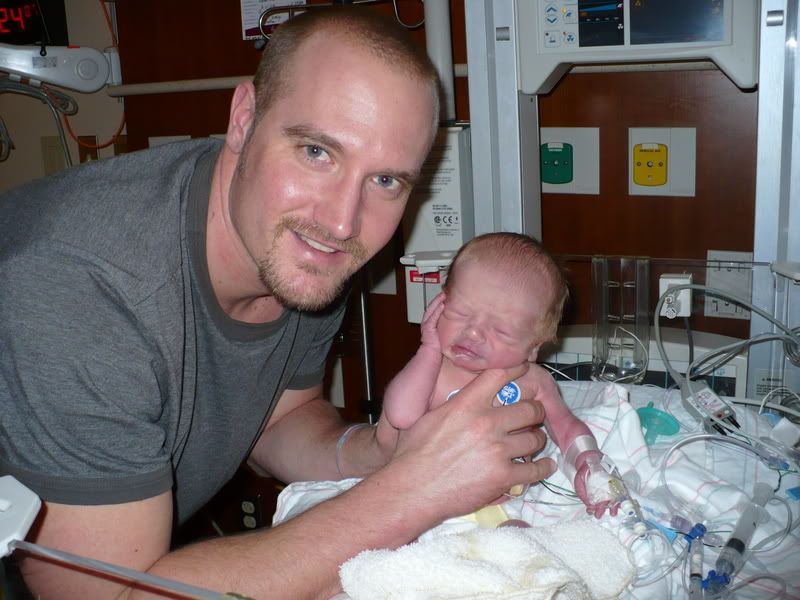 Daddy burping Dylan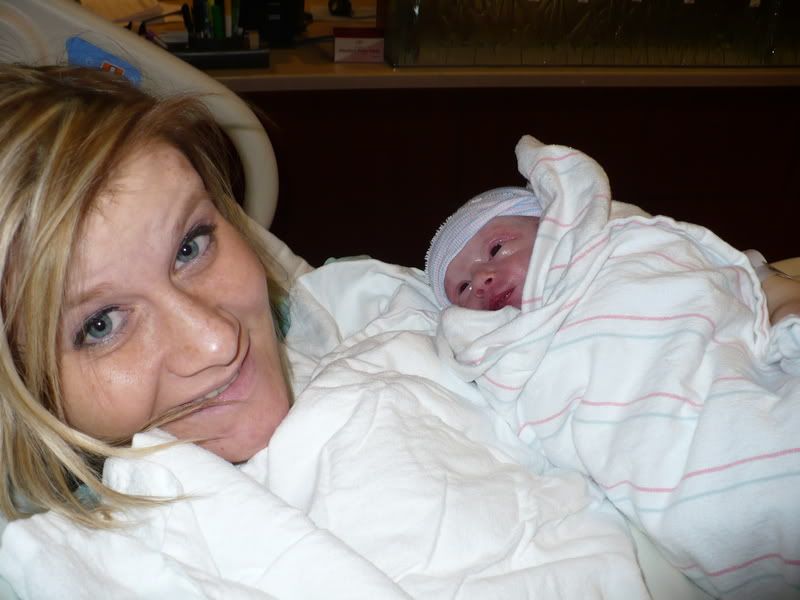 Dylan looking at mommy for the first time!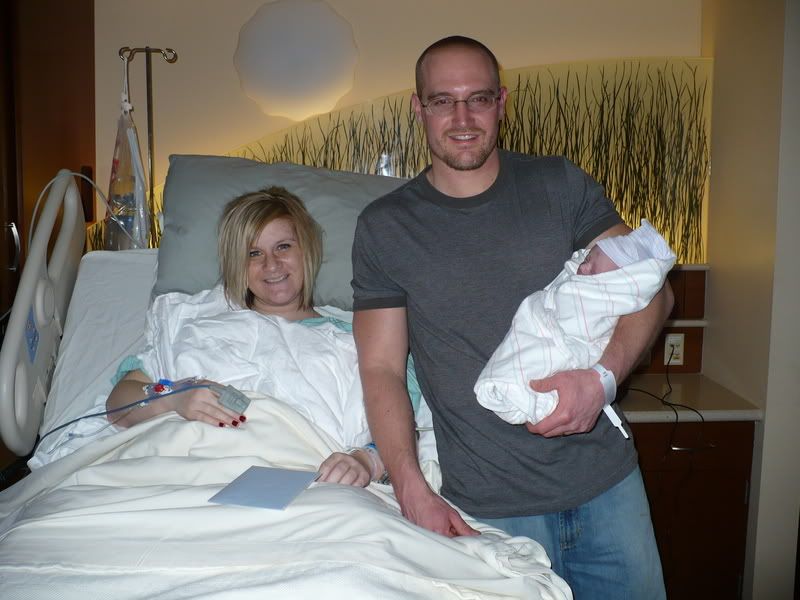 First family photo!
First picture after delivery! He's not too sure about the nurses!
Thanks for everyone for their prayers! Dylan had his surgery this morning and it went wonderful. He is not on a ventilator, but just pressurized oxygen to assist him with his breathing. This was very impressive to the surgeon because it shows how strong Dylan is. He has a chest tube to help with drainage and he's getting a lot of different fluids through IVs. He looks a little puffy, but that should go away soon. Dustin and I were relieved that he is doing so well and now we are just working on recovery. The doctors think he should be able to bottle feed by tomorrow! We're just taking it one day at a time, but they are hopeful that we can take him home in a week. Dustin and I will be staying at the Ronald McDonald House and he will probably go back to work next week while I will be here with Dylan. Since his work is so close, he'll come during his lunch and then come by after work to spend the evening and the night.
He's in the ICU now, but will be moved to the heart center either Saturday night or on Sunday. We would love to have visitors Sunday and next week, so please call or email to let us know when you would like to stop by and meet Dylan. This is just the first surgery...the big one will come later this year but I am already confident in the doctors here and in Dylan and his strength and I know he will be just fine.
I finally got around to posting some pics. Dylan has my nose and ears and he has Dustin's wrinkly forehead when he lifts up his eyebrows. He has the longest toes and fingers too!