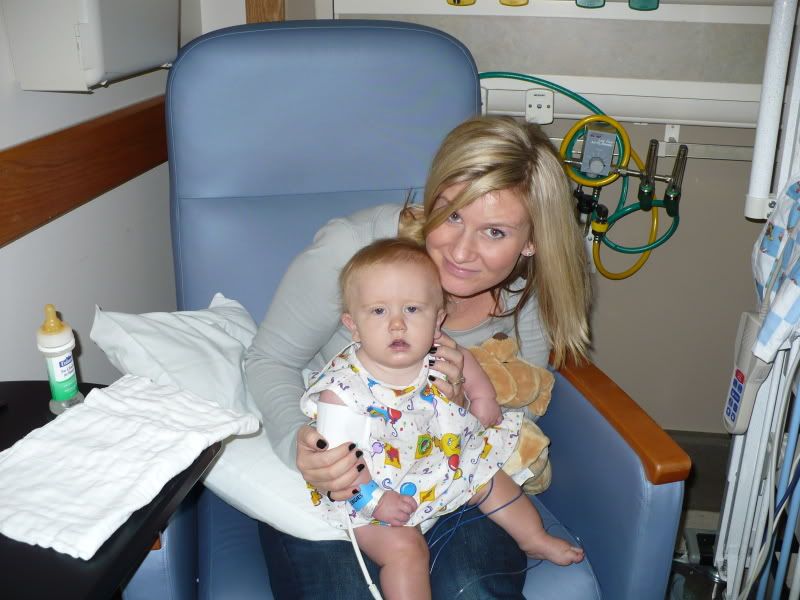 The doc got some great insight (literally) into where everything is positioned in Dylan's heart so the surgeon will be prepared on his big day on Tuesday. He was under for about 2 1/2 hours and was pretty loopy when he came to and for a few hours after. We were at the hospital for about 9 1/2 hours so he could recover from the procedure and to do his pre-op stuff. He was starving when we got home and played for quite awhile before he was ready for bed...he's such a tough guy.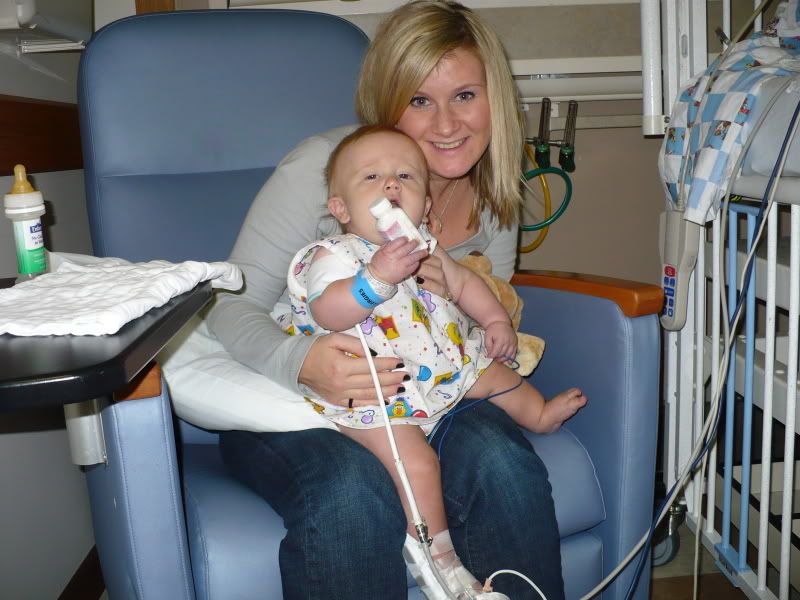 The nurses and doctors were so impressed on how he is doing considering how low his O2 is (it was 58 that morning when we got there, but averaged low 60s during recovery). He was very active before the procedure and of course everyone thought he was SO cute! One of the nurse practioners said we had done a great job with him b/c he's a healthy wait and seems so happy. My blood is at Riley as well waiting for him to have on Tuesday.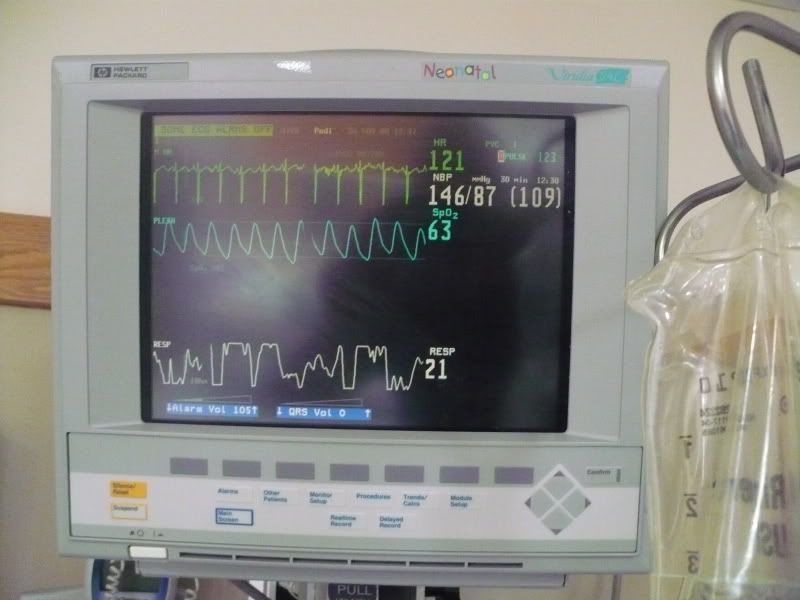 This shows his heart rate, blood pressure, and O2 levels (63)
I'll probably do his 8 month update on Monday then I will update as soon as I can once he is done with his surgery on Tuesday.
Thanks again for all of your kind words and prayers...we can feel them and
appreciate them SO MUCH!