This past month sure has flown by! Dylan has been trying some new things this past month:




Helping feed himself
Loves sipping water out of his sippy cup!
Sitting up...originally 10-15 mins. at a time, but now even longer...he loves it!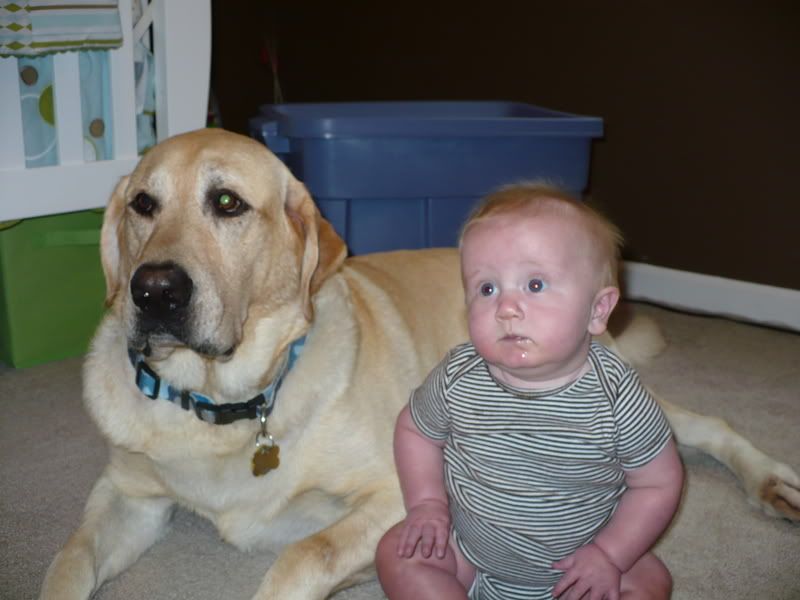 Has taken a bath in the big boy bath twice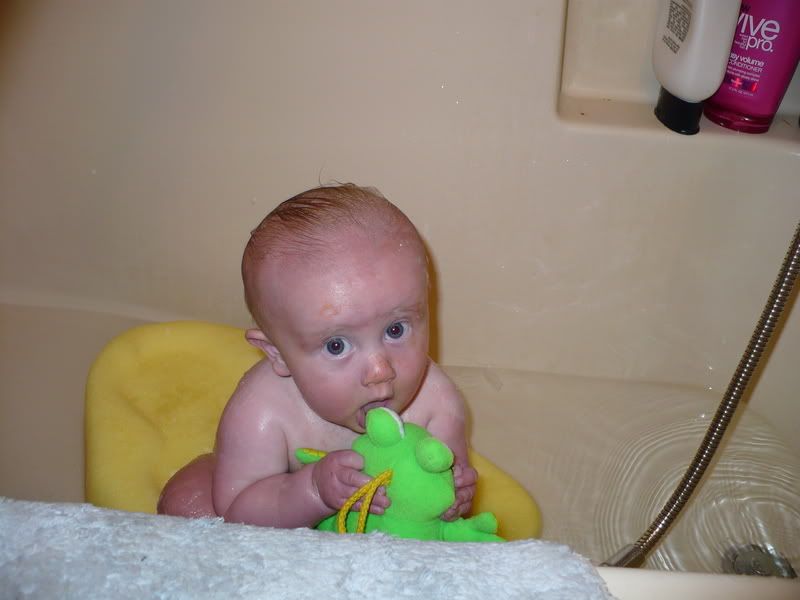 But still gets baths in the baby tub!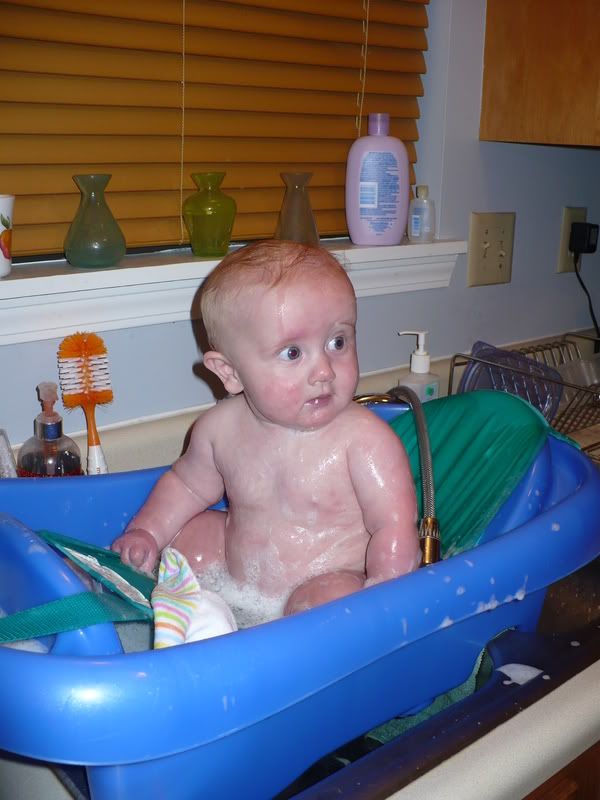 Smiling all the time...especially at mommy and daddy :)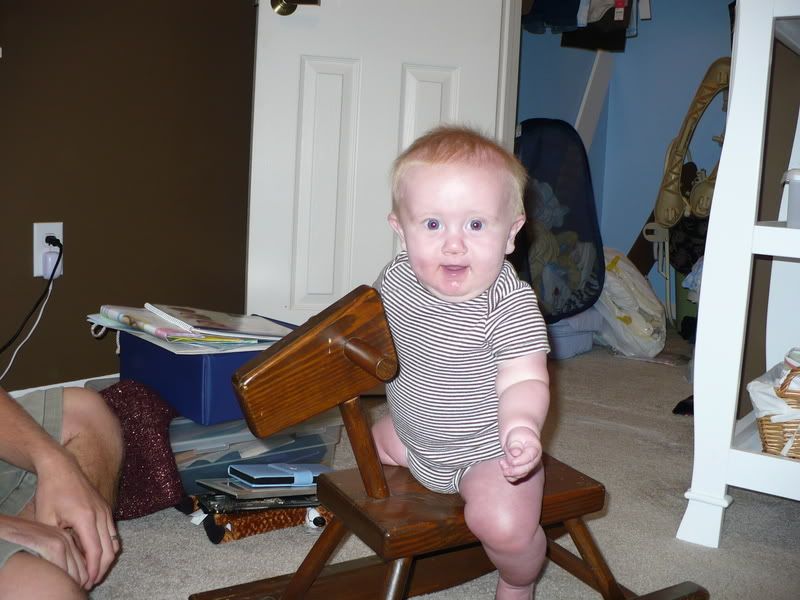 Doing better and better with rice cereal

Has tried peas, green beans and carrots

Humming A LOT and sucking in his lower lip

His hair is growing like crazy and getting blonder and blonder!

Loves itsy bitsy spider

Squealing all the time

Making kissy noises

Loves touching faces

In size 3 diapers now...what a big boy!