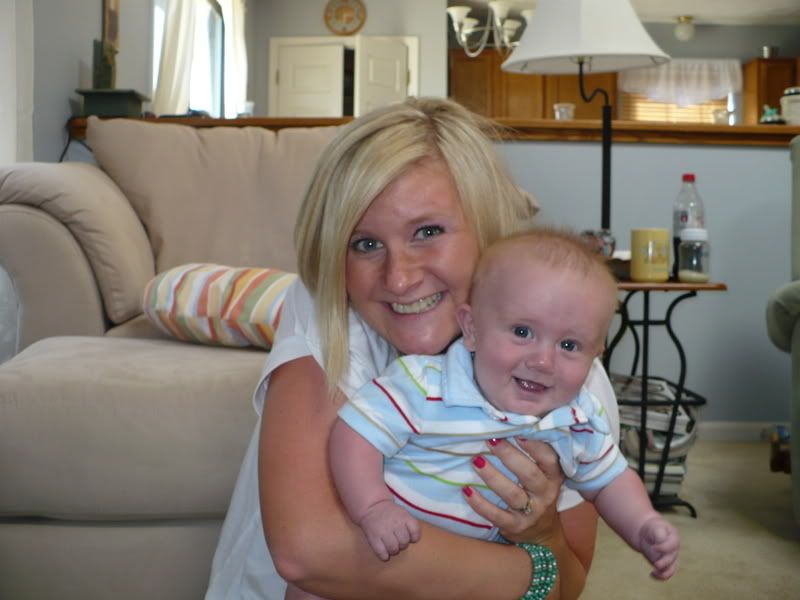 Mommy & goo! (one of his nicknames!)
Dylan is 5 months and 11 days (I know I am behind!)..I will post his 5 month post this evening...here are a couple of his fun expressions in the meantime: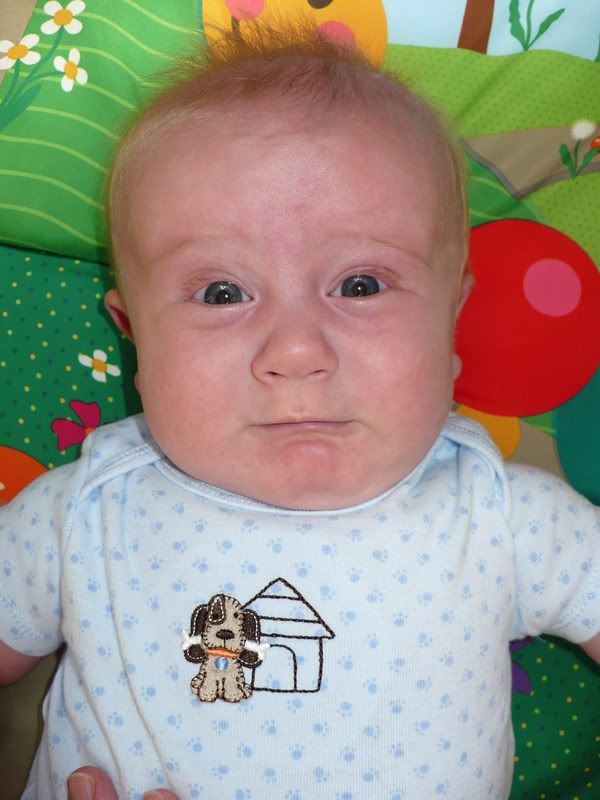 Here is an update on his most recent cardiologist
appointment we had on Monday:
His oxygen levels are starting to drop. In June they were in the low 90s high 80s and they are now in the mid to low 80s. He isn't struggling to breath or anything, but as he continues to grow those levels will go down. We go back in October to make a final decision on when he has his big open heart surgery, but they said we could maybe do it at the beginning of December. On average they usually perform his type of surgery around 9 months of age (which he would be in December). I guess if there are no complications the recovery time is pretty quick (sometimes less than a week like with his shunt surgery he had when he was 3 days old), so he should be recovered before his first Christmas! We would stay in the Ronald McDonald house again and take time off work. As much as we didn't like being at Riley, they do take great care of all of us.
*Please continue to keep him in your prayers!
Our family definitely appreciates it!*