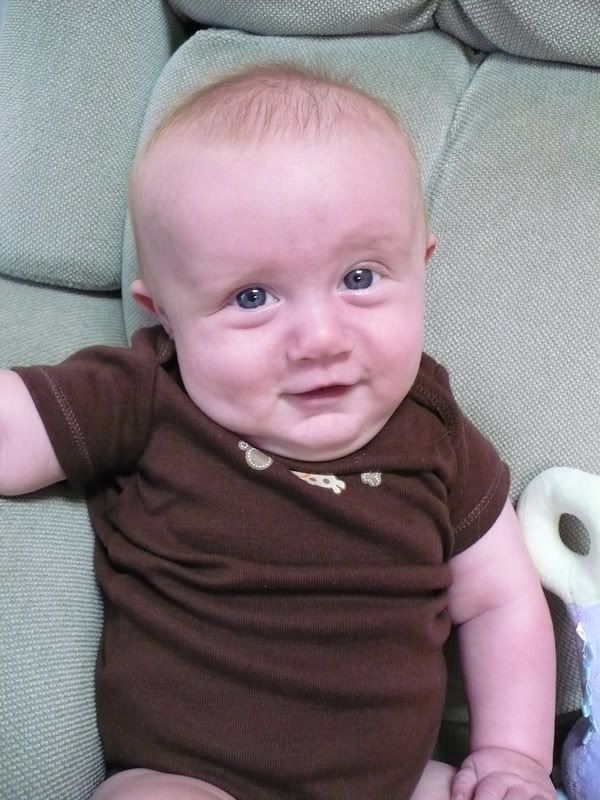 What a cute smirk!
Dylan had his 4 month check-up on Tuesday. He weighs 13lbs. 10 oz. and is 24 inches long! He's getting so big! He had to get his second round of shots and he screamed his little head off...he was pretty fussy all that evening and I think he had a low-grade temperature. I hate seeing him not feeling good! The doctor always says he's doing great and you would never know that he has a heart defect because he is healthy and developing just like he should be.
Dylan has been rolling over during the day now and showing off! He won't do it though when we have the video camera out. He's really doing great with his little mini push-ups and holding his head up too. His legs are really really strong and he loves standing up! We got him a jumperoo last week and he really likes the colors and the music it plays, but his little legs are too short to touch the floor so he can't jump! We have propped some towels underneath it so he can reach the floor, but he is still trying to figure out the whole jumping thing.

What a big boy!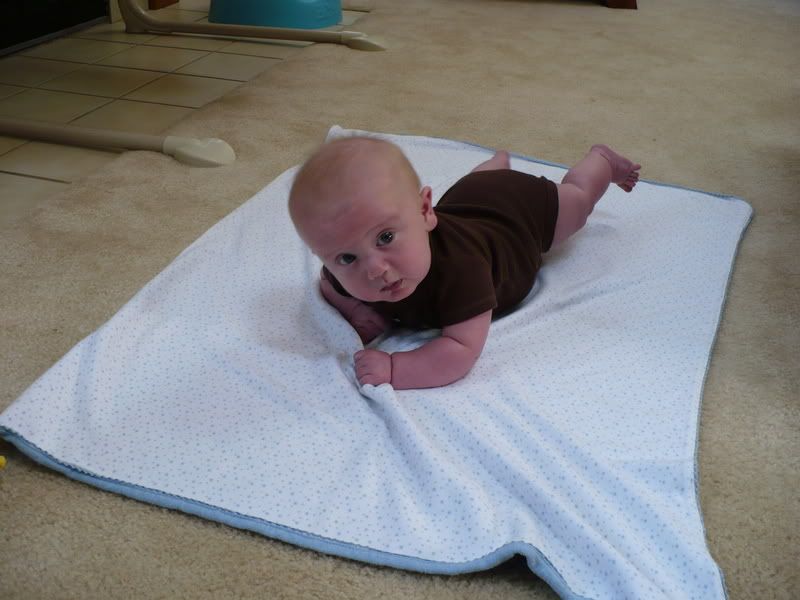 In the process of rolling over!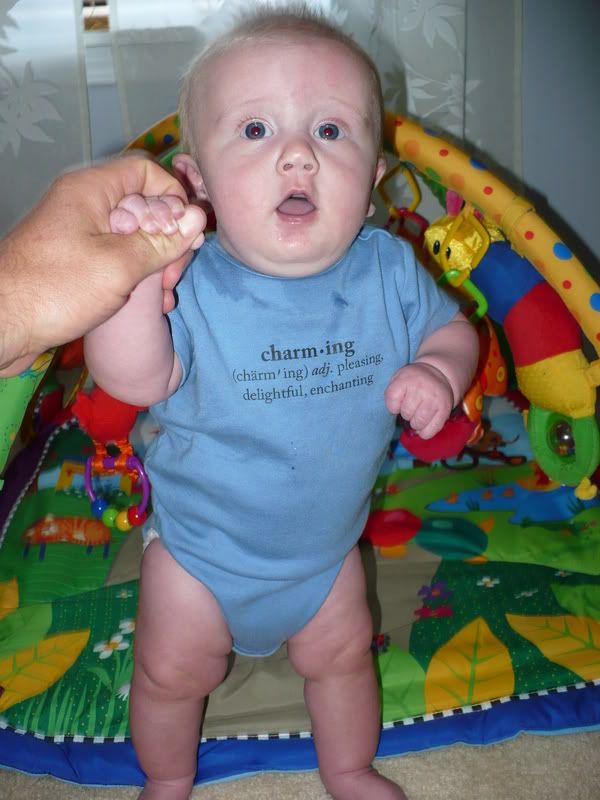 Standing! He's ready to run around already!
Dylan has been doing something really sweet with Dustin lately. He loves Dustin's facial hair and is always reaching up to feel daddy's face. It's so cute!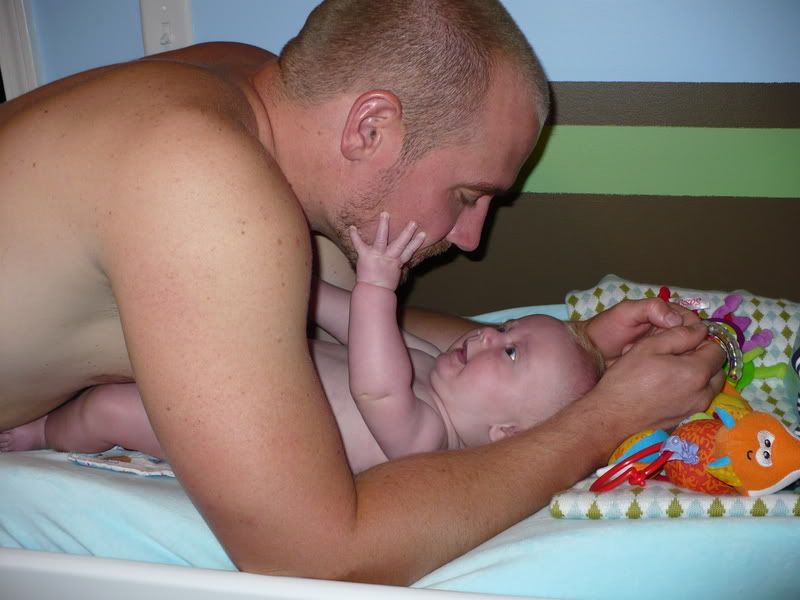 Loves daddy's face!