We've been really busy this summer! Dylan wanted to tell you what he has been up to:
Mini vacation at a friend's lake house in Warsaw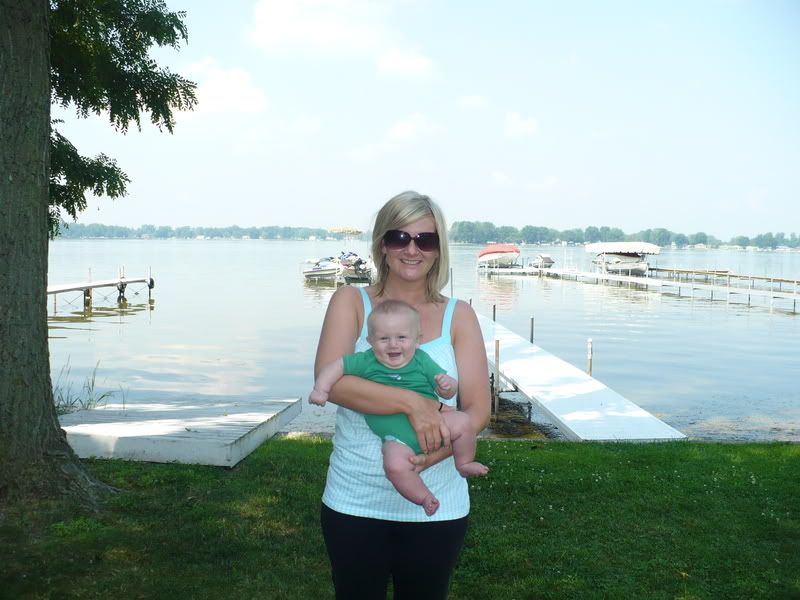 Visiting Uncle Seth at his firehouse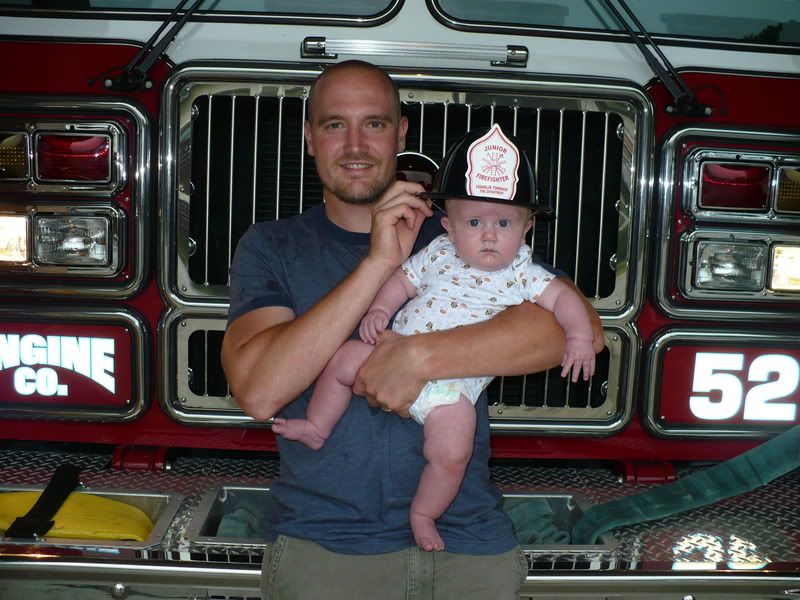 Swimming at grandma and grandpa's house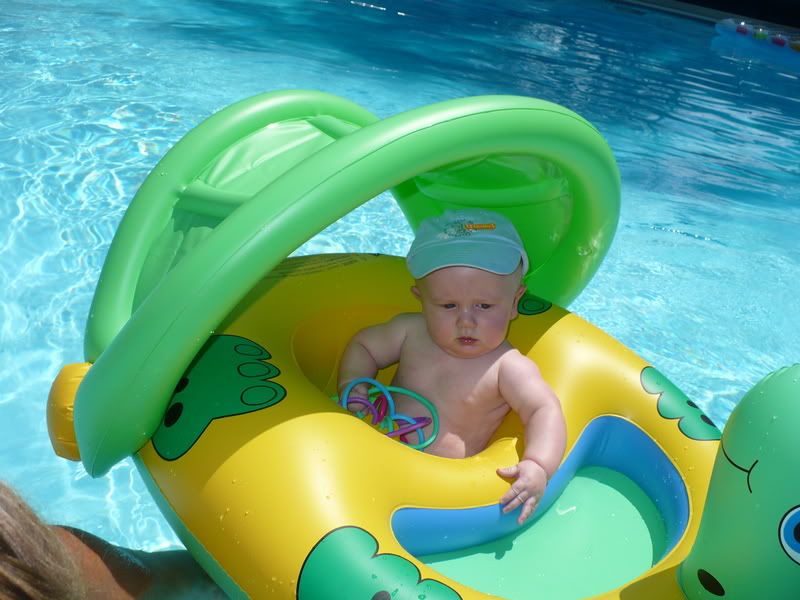 Eating more rice cereal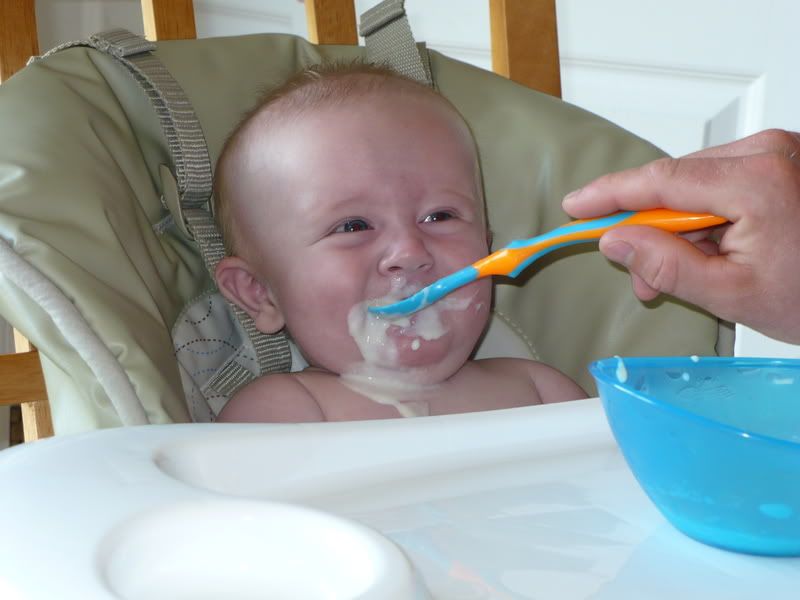 Jumping in my jumperoo
Entering the cute baby contest at the Hendricks County fair
(and losing to an ugly baby--I think it was fixed!)
Teething (chewing on anything and everything!)
Playing with my feet (legs are always up in the air!)
Visiting my friend, Locke!