On our way to the parade!

We took Dylan to the Brownsburg 4th of July parade on Friday and he really enjoyed checking things out! We got a lot of attention because of Jack...he got a lot of dog treats from the parade people and howled at the fire trucks that came by with their sirens on!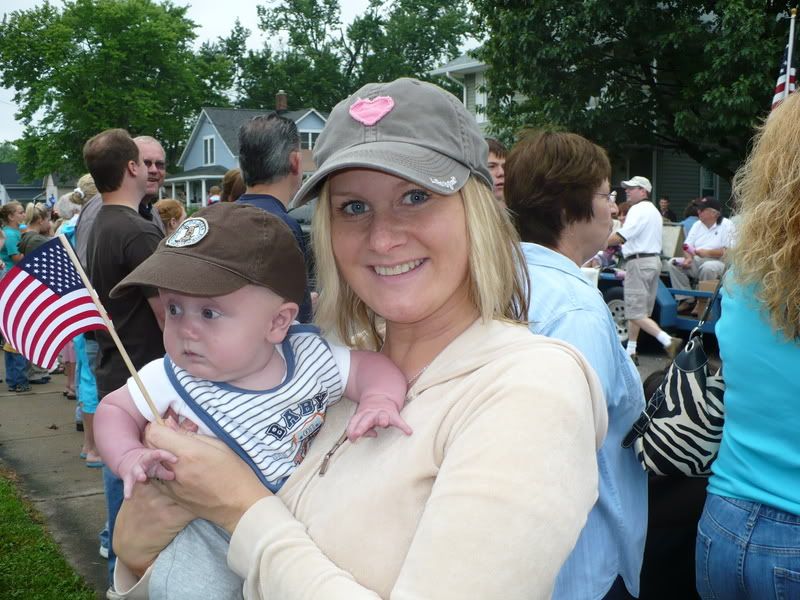 Mommy & Dylan
Jack & Dylan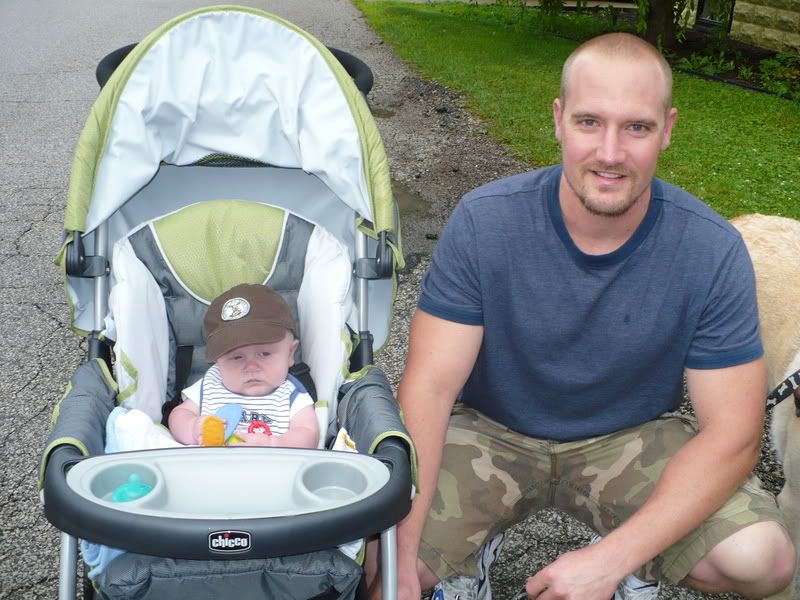 Daddy & Dylan
Jack wearing his Statue of Liberty crown!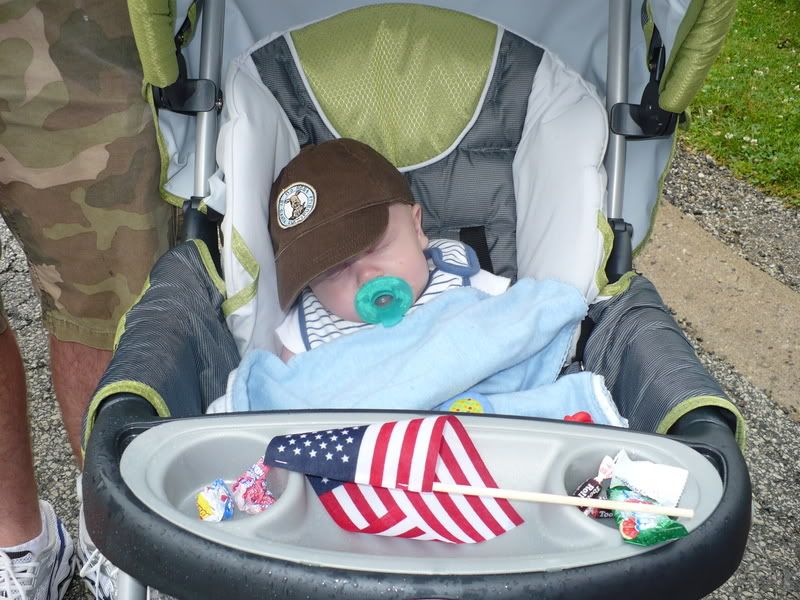 The parade wore Dylan out!